Customers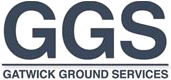 GGS have worked with One Resourcing since its inception after personally working with Kevin and his team for a number of years previously. The support and personal service that One Resourcing deliver on a daily basis is second to none and we consider them as a true partner in GGS success at Gatwick. They consistently provide unprompted updates and offer solutions to any identified or potential issues. They have a great flexible approach and GGS have utilised them for managed services, agency labour and permanent placements all with great success. I highly recommend One Resourcing for their professional approach and attention to detail which without doubt makes them the market leader at Gatwick for provision of resource services.
MD Gatwick Ground Services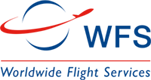 Worldwide Flight Services have been working with One Resourcing Limited for 2 and half years and we believe One Resourcing Limited have provided Worldwide Flight Services with an unrivalled recruitment and security vetting referencing service. This service ensures that all agents supplied to Worldwide Flight Services are fully security vetted and referenced to the required DfT, CAA and Airport Authority regulations
General Manager World Flight Services

One Resourcing have provided me with the staff to look after passengers with reduced mobility for over 7 years and have recently taken on our referencing for airside passes at Gatwick. They have achieved where other agencies have failed.
OCS PRM Operations Manager

We needed an agency to step in quickly and supply staff on a temporary basis and to reference staff for our permanent positions. One Resourcing came in with the right attitude and approach to our requirements and have delivered what they promised in a professional way that we have come to expect from them.
OCS Aircraft Cleaning Operations Manager, Gatwick

Over the past year, One Resourcing has provided me with passenger assistants with the highest levels of customer service and skills. I would recommend One Resourcing as a trustworthy, professional agency who pride themselves on getting it right.
Retail Manager, Gatwick Airport Limited

Since I joined Travelex UK Retail nearly three years ago, One Resourcing have been our first choice recruitment agency for Sales Consultants and Sales Managers. They have supplied us with both temporary and permanent staff. They have recruited for most of our airports, including many of our hard to fill locations. The reasons I would recommend them include their professionalism, their communication, the quality of candidates and most importantly the care that they have taken to understand our business and match suitable candidates.
Recruitment Manager, Travelex UK Ltd
Caviar House & Prunier have been associated with One Resourcing for several years covering employment opportunities at Gatwick Airport, recruiting retail and restaurant specialist staff. The team often exceed our expectations and are both professional and reactive to our often urgent requirements. It is a pleasure to work with a motivated and passionate group of individuals.
Personnel & Operations Development Manager On behalf of Caviar House & Prunier
Candidates
Just wanted to pass on my thanks for the way Demi has handled my reference checks for BA Cabin crew. She has been in regular contact to inform me of progress and things I have needed to do and always replied promptly to any questions , in a professional yet friendly manner.
Tina Barton
Although I have withdrawn from the process of applying for this post due to being offered something closer to home, I wanted to take the opportunity to thank you and compliment you and your company on the superb communications and care you have shown me as a prospective employee for one of your clients. It is a rare commodity these days to be treated the way you have done throughout this process and I wish you all every success. Thank you once again and regards.
Tony Burgess BSc, Dip Geog (Open)
I was offered employment by One Resourcing as an aircraft dispatcher with a ground handling provider at Gatwick Airport. One Resourcing completed my referencing within 4 weeks and I had my airport ID pass issued shortly after my training was completed, and was able to start working immediately. I thoroughly recommend the team at Gatwick, the efficient resolution of my application and a 'can do' approach to all queries, proves that they maintain high standards which are hard to equal.
Paul Mills
When I decided at short notice to make a career change into aviation, Kevin and One Resourcing were very strongly recommended to me by a close friend. Although the deadline to apply for the position as an aircraft dispatcher with Servisair at Gatwick was very fast approaching, Kevin and his team were exceptionally welcoming and organised - arranging my application and interview within a matter of days. Throughout my employment at Gatwick via One Resourcing the whole team have remained in close contact, quickly processing my airside pass application and ensuring I was up to date with all relevant news and changes at the airport at all times. My temporary contract has recently come up for assessment and I have been moved onto a permanent contract with Servisair. I am of course delighted to be remaining in a job that I love, and realise that I could not have achieved this without the help of One Resourcing. I have no doubt that I will continue to recommend Kevin and his team in years to come.
Pippa Dewitt
I would like to thank you for all your availability and your effort with my process. And also thank you for keeping me informed about all stages of the process and I was very happy with the way we communicate in order to make this process faster and efficient.
All the best for you and for One Resourcing.
Kind Regards
Allan Leao
I found One Resourcing to be helpful, informative and efficient. They placed me in the position I was searching for and with a competitive rate of pay. All necessary references were quickly completed and all other admin aspects were carried out with no fuss i.e. wages being paid, holiday dates agreed.

Patrick Delany
Thank you so much for everything you have done. I think that one resourcing is a great referencing company and it's really good that you kept in contact a lot and you kept me up to date with how everything was going, I don't think there's anything you could of done better. I am very grateful,
Thank you,

Karis
What a fantastic experience for an interview! Linda was very professional and made me feel really at ease on the telephone interview. Within a week I had an assessment and got the job! I would recommend One Resourcing! Thank you Linda, you are a credit to the company!

Name Withheld
I have just applied for a role through One Resourcing adn must report that the whole proces has been efficient, friendly and very quick. I have had the great pleasure of dealing with Chantelle who cinducted a friendly professional interview which put me at ease to get the best from me. in addition, Chantelle shows integrity in her work - emails when she says she will and follows up on any queries. My whole experience has been enjoyable and everyone I have met so friendly. Thank you for all your support.

A Morley